Welcome from Executive Headteacher
A message from the Executive Headteacher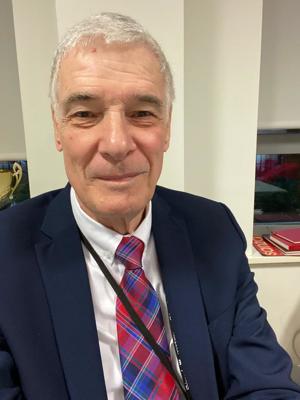 The new Executive Headteacher of Islington Futures Federation is John Beighton who has been appointed to replace Jo Dibb on her departure to take on a new range of responsibilities in education. He started his work with the Federation on the 1st September 2021.
John brings a wide range of experience to the role. His career includes headship of secondary and middle schools, school inspection and as an adviser to individual primary and secondary schools, governments, local authorities and multi-academy trusts on school improvement. He has a particular speciality in working with schools on improving learning and teaching and involving pupils in their own learning.
The role of Executive Headteacher involves oversight of Copenhagen and Vittoria primary schools, Beacon High School and Elizabeth Garrett Anderson School to help ensure that the highest quality of education is provided for each individual child.
After his first few weeks in the role, John said:
"I'm delighted to be working in such an exciting and interesting role. The Federation is a great example of the power of local, inner-city community schools working together to provide an excellent standard of education. I'm passionate about working with headteachers, school staff, governors, parents, pupils and the wider community to continue to develop and improve an already excellent Federation even further."