Welcome from Executive Headteacher
A message from the Executive Headteacher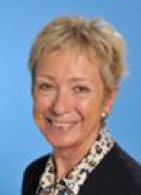 I am delighted to hold the position of Executive Head of Islington Futures. It is such an exciting opportunity to bring together outstanding staff and students who can work together, learn together to achieve even greater outcomes.
Having been a headteacher for almost twenty years and a National Leader of Education since 2011, I have learned a great deal about what we need to do to ensure that young people succeed.
We do need exceptional teachers and the federation enables us to share excellent practice across our schools so that all our students can experience success, but that is not the whole story. There are so many other factors which play a part on the journey to adulthood which is why our students benefit from a range of professionals to support their well-being, helping them to address the many issues faced by being a teenager in the modern world.
Learning and gaining qualifications in the traditional subjects is essential but so too is developing interests and skills in other areas. We enrich the curriculum giving our students access to amazing opportunities with professionals in the arts and sports, making full use of the wonderful resources around us in this vibrant city.
We want to ensure that whatever the background of our students, they can excel. They may be headed for an academic life, a professional doctor, accountant, head teacher, they may be headed to be a leading artist, musician, gardener, skilled craftsperson and so we need to ensure that they are equipped with the knowledge and skills which will enable them to pursue their passions. We must ensure that they keep their options open whilst they learn about what is possible.

Above all, Islington Futures students are surrounded by people who believe in them, who have the highest of aspirations and want them to succeed.
We actively work to build students' self- confidence so that they believe in themselves, we nurture their dreams and help them to make a reality of their aspirations.
Of course, there are sometimes difficult times but we actively seek a partnership with families so that we can work together to address any barriers to learning and achievement.
All our headteachers and I are very happy to meet with you and talk more about the individual schools.
Jo Dibb