Celebrating Success
Lifetime Achievement Award
Our Executive Headteacher Jo Dibb was honoured with a Lifetime Achievement Award on Monday 10th February at the Islington Education Awards at St Luke's in Old Street.

The award, which was presented by Dr Who actor, Christopher Eccelston, is given in recognition of extraordinary achievement to children and young people over many years. It showcases a person who represents the very best in Islington education.
Jo Dibb said,
"It has been a real privilege to work with colleagues and students in Islington for the past 15 years. It really is a community that is committed to securing the best possible outcomes for all young people."
At the same ceremony, the governing body of Islington Futures was also honoured. They were awarded Governing Board of the Year for demonstrating "ambition, innovation and excellence."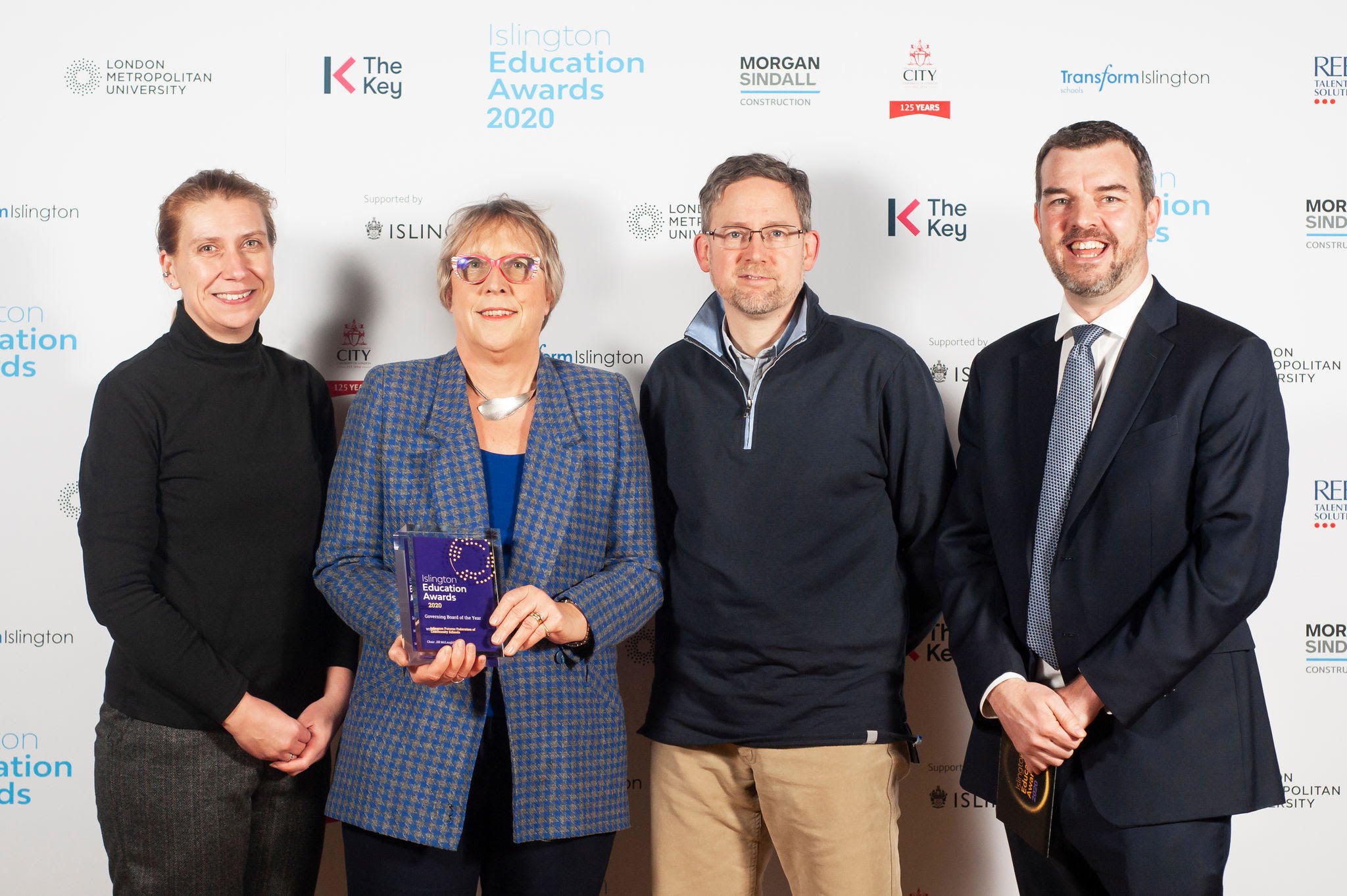 Ms Gately, one of EGA's English teachers was shortlisted for Islington Secondary Teacher of the Year and Lorraine Andrews of Beacon High made it to the shortlist for Classroom Support of the Year.